Meet Christian Nguyen Cadeo, 41, Managing Partner (Asia) of Big Idea Ventures, a hybrid venture firm with a VC arm and an accelerator programme. Anchored by investments from Temasek Holdings and Tyson Foods, BIV is known for its New Protein Fund, which invests in, accelerates, and scales global food companies specialising in plant-based products and new protein alternatives. ISHAN SINGH speaks to Christian to learn more about the work that goes into reducing the impact of meat consumption on health, climate and animal welfare.
---
Please tell us more about the New Protein Fund and the people behind it.
It is the first fund under the parent fund of Big Idea Ventures (BIV). This accelerator fund is focused on investing and helping the next wave of alternative protein companies expand globally. Founded by Andrew Ive, the BIV team is based in both New York and Singapore, with satellite offices in San Francisco and Hong Kong.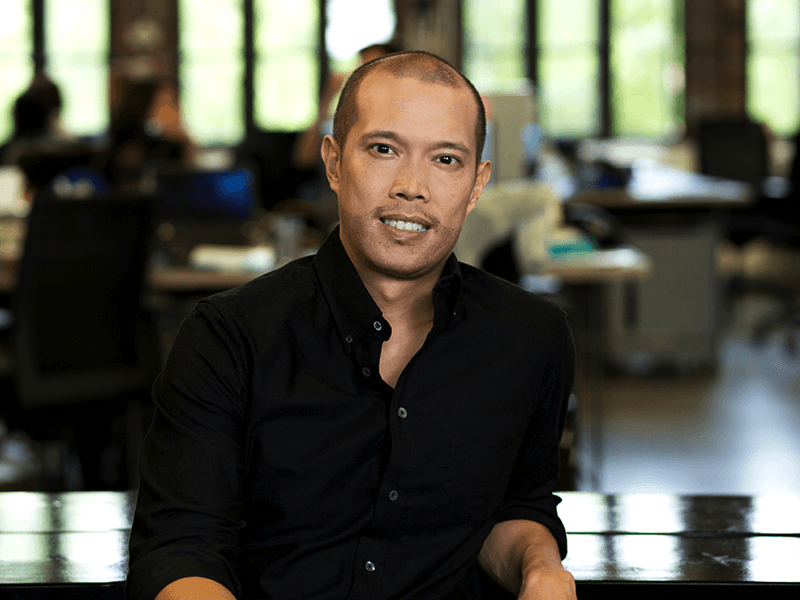 Why is BIV based both in New York and Singapore?
New York is a city with a very strong culinary culture, while Singapore—with its confluence of amazing government support and strong interest from entrepreneurs—offers the ease of setting up a business. We will continue to operate out of these two locations for the foreseeable future, though we do envision expanding to Northern Asia as well as Europe. It's worth nothing, however, that even though BIV is physically situated in New York and Singapore, some really fascinating start-ups from all over the world have applied to our accelerator.   
What inspired you to take up a role like this?
Earlier in my career, I worked at the Southeast Asian offices of Microsoft and Google, as well as at three US-based start-ups; one of the latter was JUST, which specialises in alternative protein. During my (almost) three years there, I observed the macro trend of people eating more healthily and sensed a growing concern over environmental sustainability. I later joined Big Idea Ventures because of my passion for food and interest in the sector. BIV backs some of the best entrepreneurs in the industry, and I'm excited to be working in a space that is going to revolutionise food.
Why do you believe plant-based proteins are the future of food?
It's a simple matter of economics: if you remove animals from the equation, there is no way that plant-based foods cannot be less expensive than current animal protein. I believe that if consumers are presented with a choice of a plant-based food that is cheaper, healthier and tastes comparable to the current animal-protein food, there is no reason they wouldn't go for the plant-based option.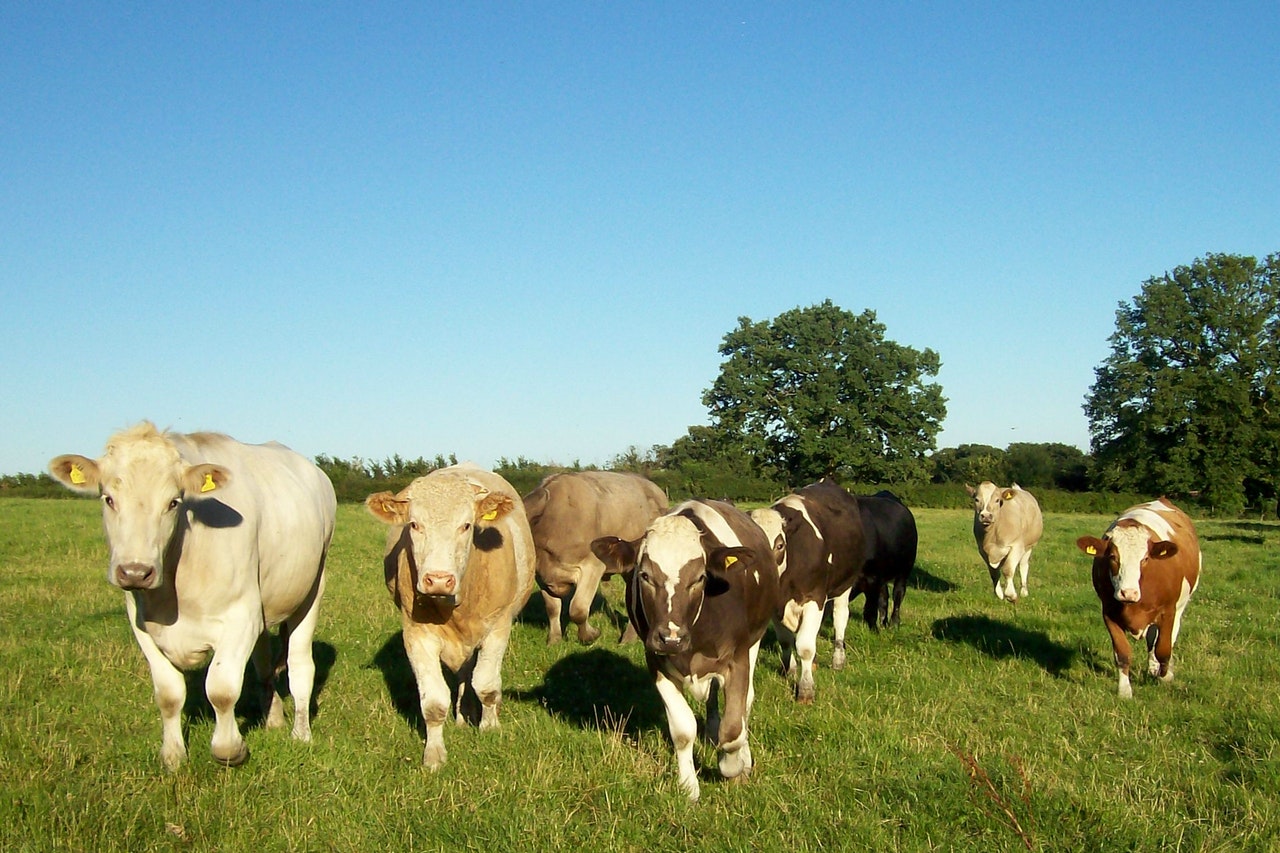 Photo by Veronika Valdova via Pexels
What is the role that alternative protein plays in the fight against climate change?
It plays a massive role. At present, people's love for meat means that over 60 billion animals are occupying almost half of all agricultural land for food and pasture. Livestock emissions—including carbon dioxide, methane and nitrous oxide—are also responsible for up to 20 per cent of all greenhouse gases annually. Therefore, making alternative protein an integral part of the food ecosystem will severely reduce this environmental impact in the years to come.
How popular do you see plant-based products becoming in the near future? 
My belief is that in the next few years, when you visit a grocery store, basically any product that has animal protein in it will have an equivalent plant-based option. If my thesis holds up, there is tremendous opportunity right now for entrepreneurs, investors and consumers to get behind the alternative protein movement.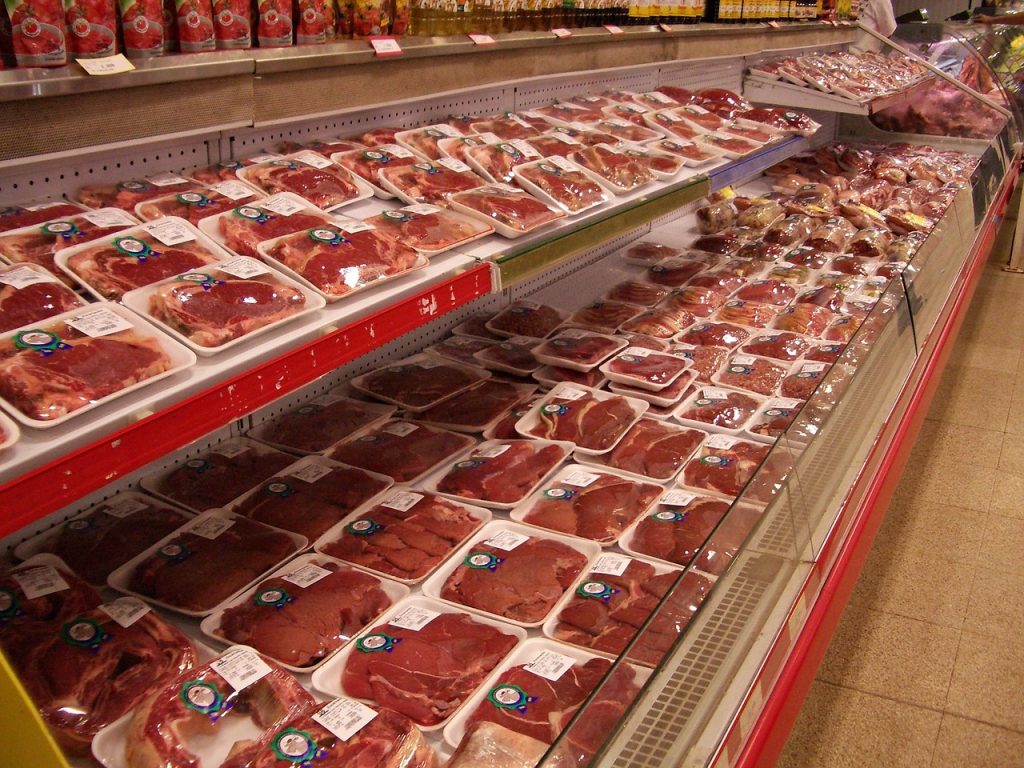 Image by Karamo via Pixabay 
Can plant-based products truly replicate the taste of meat? How will you win over those who remain unconvinced?
On the first point, you can absolutely replicate the taste of real meat. Just look to the blind taste studies around Impossible Foods and Beyond Burgers, for example. It's pretty remarkable stuff—in many cases, not only did consumers think the plant-based variety was animal-derived meat, but they also felt that it tasted better. Having said that, there remain challenges. In general, plant-based foods come at a premium so their prices need to be made more affordable. The other hurdle is perhaps more relevant to the US market: we need to decide what is the right nomenclature for plant-based foods: do we still call it meat or milk if there is no animal protein in it?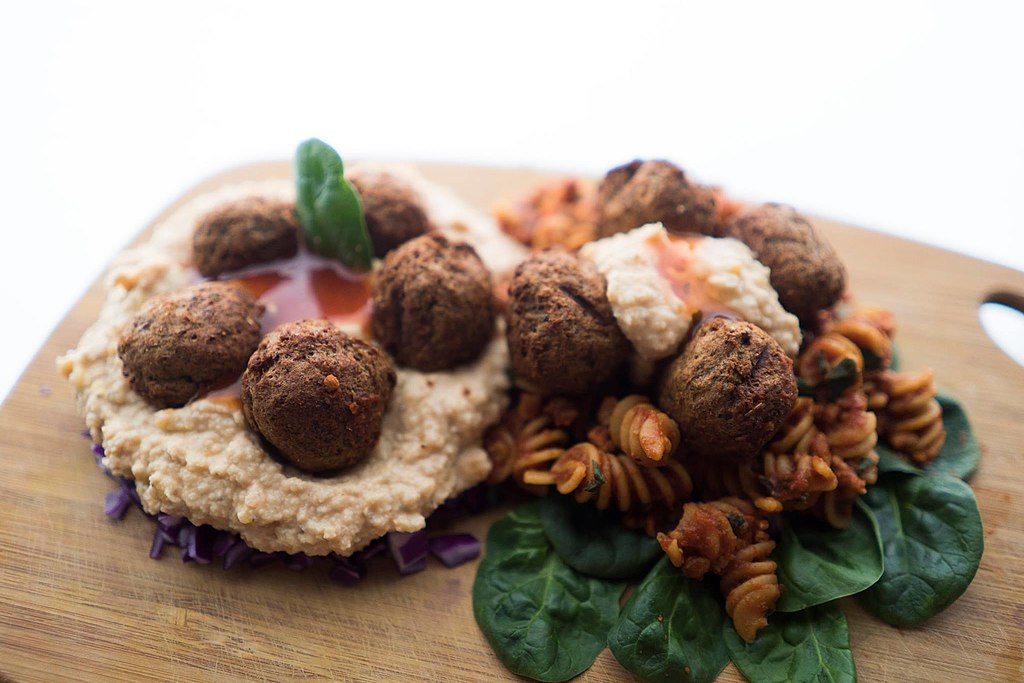 Image via Wikimedia Commons
Big Idea Ventures has a rigorous set of selection criteria: tell us more about the application and review process, and some red flags that you look out for.
We have a deep methodical process for evaluating the start-ups that apply to our programme. Typically, once a candidate has filled out an application, the entire team evaluates it according a series of metrics, and tabulations are made to see if the applicant has passed a minimum threshold. If they have, we proceed to the next step, which involves going deeper (interviews, access to their data room, and so on). Nearing the end of process, one of our team members will generate and send an investment memo to our investment committee to get their final "yes" or "no". We see red flags in situations such as when a company has no roadmap for what they want to achieve in the next 12 months, or when they cannot provide a solid projection for their traction and usage of funds. In general, we aren't so much interested in "right" or "wrong"-type answers, but in understanding how a business comes up their process and the thinking behind it all.  
Have any Singaporean start-ups received the backing of the New Protein Fund? If so, how are they faring?
Yes, we made our first investment in Shiok Meats. Founded by two amazing female entrepreneurs who formerly worked at A*Star, it is Asia's first cell-based meat company. They were accepted through the Y Combinator programme, which had never previously accepted any other cell-based meat company. It's early days still, but Shiok Meats' CEO Dr Sandhya is doing an incredible job at getting her team ready to scale up for the next stage of their evolution.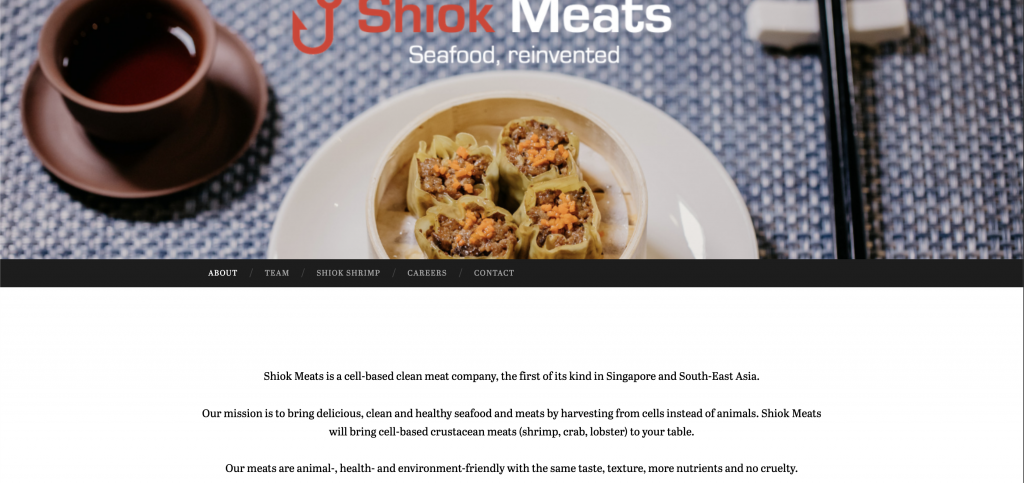 Screenshot of Shiok Meats' website homepage
When did you first realise you were making an impact with your work?
The first time I recognised this was when I was speaking with a potential company we were interested to invest in. The founders are Ivy-League-educated and come from first-world countries, but their business depends on sourcing a specific plant from small farmers in Sri Lanka. Knowing that my work at BIV could play some role in helping rural farmers develop a whole new revenue line—that was pretty impactful.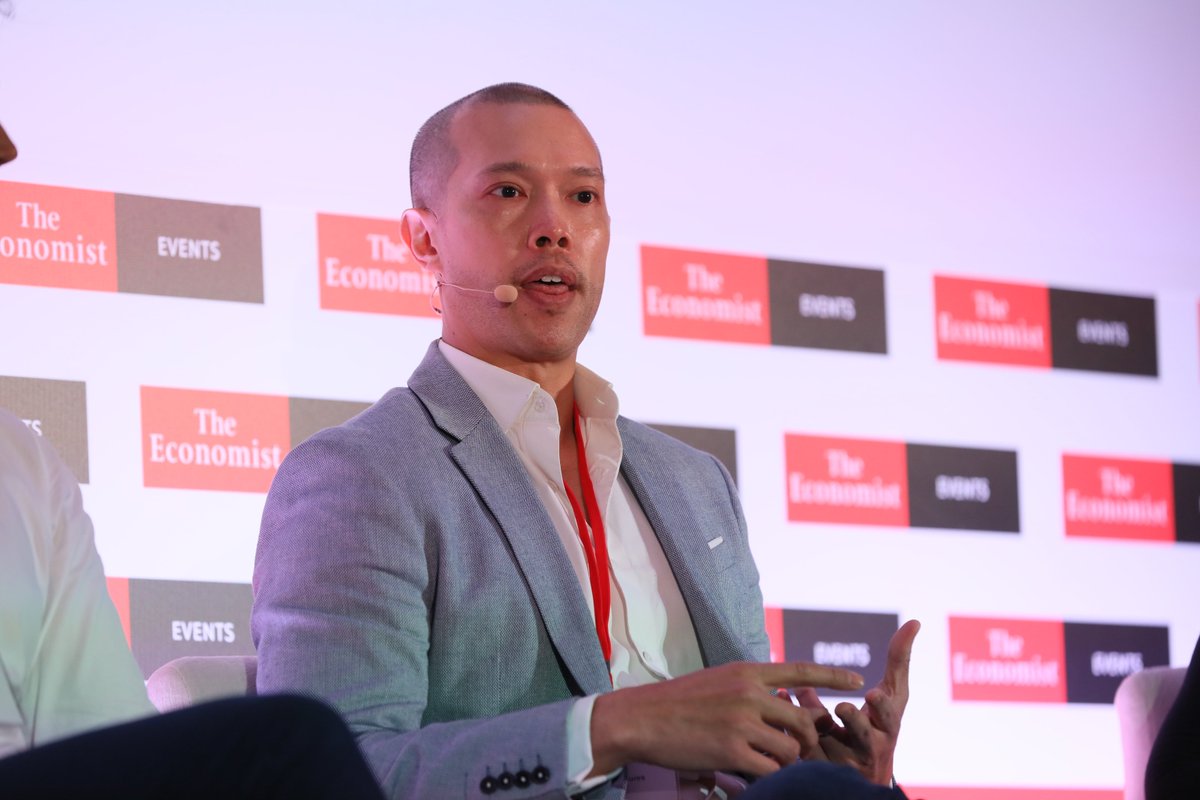 Christian speaking on a panel at The Economist's "Feeding the Future" event
Finally, what positive change do you hope to have on the world?
I hope to do my part in creating positive change, so I can leave this world a better place than the one I came into.