Zhenmeat is tempting Chinese meat lovers to try a plant-based diet.
---
When 25-year-old Vince Lu tried a plant-based burger patty for the first time in the US, he found it hard to believe it wasn't actual meat. He was shocked how similar the taste was to that of a beef patty, and was impressed by the technology behind it. Four years later, he founded his own plant-based meat startup in his home country, China.
The firm, Zhenmeat, is not Lu's first business. When he was a student at the University of Illinois, he founded Fuchouzhe —China's first protein bar brand— with his friends.
"At that time, the fitness market was booming in China, and the young generation grew a sense to eat more protein. However, there was not a single Chinese protein bar company, as only western brands were available for Chinese customers. Therefore, we worked on the formulation of a protein bar and founded Fuchouzhe. This was the beginning of my entrance into the alternative protein industry," Lu told KrASIA.
After researching plant-based protein and alternative meat products, he then decided to transform his business. He sold Fuchouzhe, and in 2019, he set up Zhenmeat. "Zhenmeat is trying to make an impact by tempting Chinese meat lovers to try a plant-based diet," said Lu.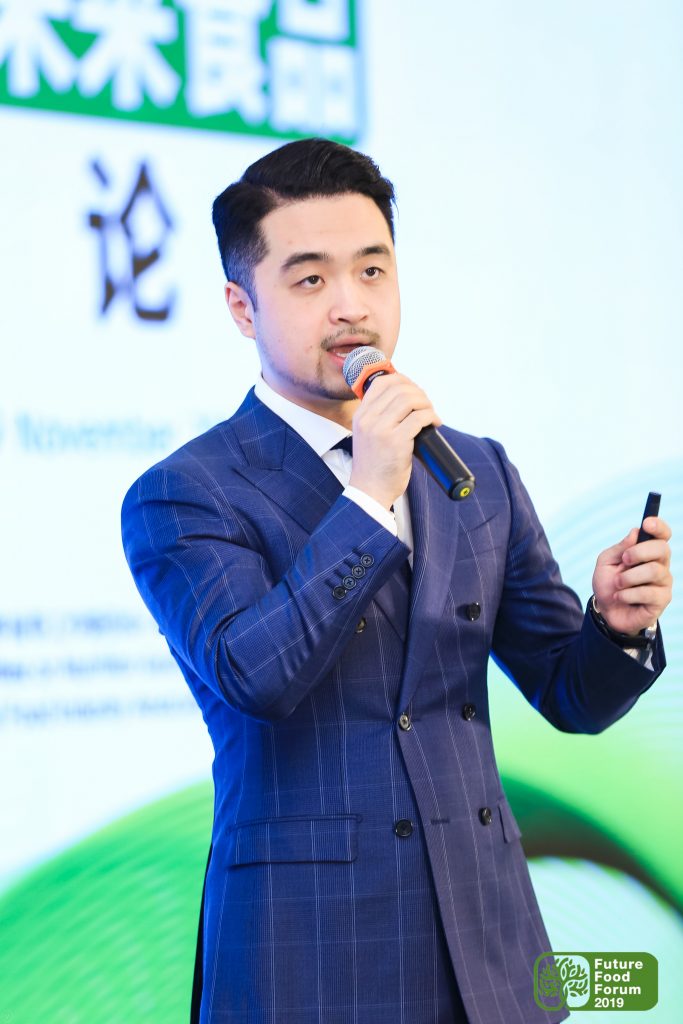 Zhenmeat's main product is plant-based ground pork made mainly from yellow pea protein, while it also offers plant-based ground beef for restaurants serving Western-style food.
Last year, the company also introduced a mooncake trial, using pork flavored 'meat' made out of pea-based protein. Mooncakes are a traditional Chinese pastry with various fillings, typically eaten during the Mid-Autumn Festival. This year, Zhenmeat launched a plant-based crayfish and pork tenderloin for domestic restaurant chains.
China is a promising market for plant-based alternative protein. As reported by the World Economic Forum, China's "free from meat" market has grown 33.5% since 2014 to hit USD 9.7 billion last year, and is predicted to reach USD 11.9 billion by 2023.

Still, the risk of entering this market is high, and Zhenmeat has to face challenges from larger, more established Western rivals such as US-based Beyond Meat, which has already started their expansion into the Chinese market, and Impossible Food, also headquartered in the US.
Earlier this year, Beyond Meat made its initial foray into China in partnership with Starbucks, introducing a plant-based menu featuring pasta, lasagna, and wraps. Recently, KFC's operator Yum China (YUM) also announced that it will introduce Beyond Meat chicken products.
On the other hand, Impossible Food has had a harder time penetrating into the Chinese market. The company still needs to clear regulatory hurdles because of China's cautious attitude toward genetically modified (GMO) crops. The firm uses GMO soy to create a key substance that gives its faux meat products a meaty taste. However, it sees China as a "huge opportunity," according to an interview with Impossible Food's CEO Pat Brown released by CNBC.
Lu recognizes that currently, their top competitors are Beyond Meat and a few local artificial meat startups, but says that Zhenmeat is unique because of its focus on Chinese cuisine.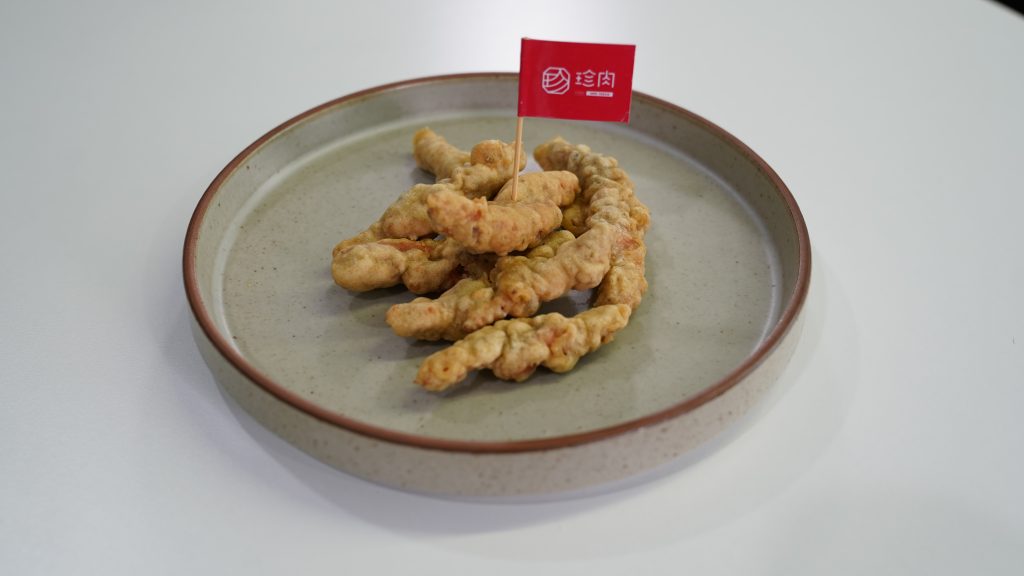 "The biggest risk is to find the right product," said Lu. "The market and our products are very niche, and we are betting on the type of products that could be popular among Chinese people. For example, in the US, making a plant-based burger patty is the winner, as everyone would be interested in a burger patty. But, in China, there is not a single product that we can say it is the equivalent of what a burger is to Americans," he explained.
Lu also mentioned two significant challenges for Zhenmeat's business: changing Chinese customers' dietary habits of eating real meat, and finding the right foodservice providers, such as restaurant chains or grocery stores.
"It is a novel food. Although various vegetarian restaurants are offering alternative protein sources such as tofu products, there is no institutionalized concept or acceptance of 'fake meat' in China. Moreover, Chinese cuisine is very different than Western cuisine, making it harder for us to find the right food service provider," he said.
In the West, fast food restaurant chains are very successful, Lu noted. "Therefore, if you make a deal with a western-style Quick Service-food Restaurant (QSR) and convince them to put your plant-based meat on the menu, you can reach many customers. And this will be a very lucrative opportunity for your company."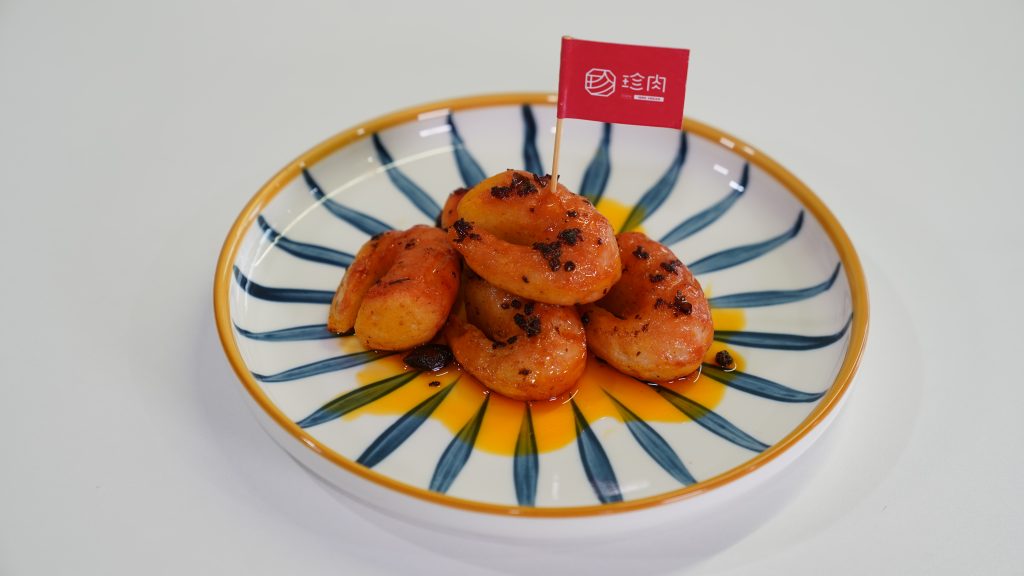 Currently, Zhenmeat is targeting Generation Z —those born from 1995 to 2010— and the upper-middle-class in China's first and second-tier cities. According to Zhenmeat's market research, these two groups are more interested in artificial meat products. Compared to previous generations, Generation Z wants to pursue a more sustainable and healthy lifestyle, while following technological trends. Consequently, plant-based meat is an innovative and healthy option for them.
"Generation Z is interested in our products because they are concerned about the negative effect of consuming meat on climate change. Also, it is the first generation in China who grew up while China's economy was fast developing, and they never felt the lack of meat in their diet. In fact, they had enough meat, and now they are ready for meat alternatives," Lu says.
He underlines that the upper-middle class is also interested in alternative meat products because they want to pursue a more Western-style lifestyle. Yet, they are mostly interested because of the health benefits that alternative protein sources can provide.
The company is expanding its business by focusing on channels where there is less competition. For instance, instead of making its products available at Western-style QSRs, Zhenmeat is trying to introduce its products to hotpot restaurant chains, locations where customers share one pot of cooking broth with several fresh vegetables and meat ingredients. According to a survey by Chenzhi Catering Database, when dining out, 40.2% of Chinese usually eat hotpot with friends while 17.6% use the occasion for a family reunion, China Daily reported.
Also, the firm will launch a line of products for premium grocery stores by the end of August 2020, Lu disclosed.
The company completed its seed round funding earlier this year, raising USD 140,000 from New York-based venture capital firm Big Idea Ventures, and is now working on its Series A round.
"Zhenmeat is 'talking aggressively' with investors from Europe, the US, and China, hoping to raise USD 2 million by the end of this year to complete our A round of funding," Lu told KrASIA. 
Fueled by rising income and a growing middle class, meat consumption in China grew almost sevenfold over the last three decades, making China the world's largest consumer of meat. However, experts are also warning about the environmental impact of China's growing meat consumption.
Perhaps, startups like Zhenmeat represent a more optimistic alternative. By bringing plant-based meat to Chinese cuisine, these companies can help reduce the amount of meat consumption, while also popularizing the idea of 'faux' meat as a healthier and sustainable choice.
This article is part of KrASIA's "Inside China's Startups" series, where the writers of KrASIA speak with founders of tech companies in the country.