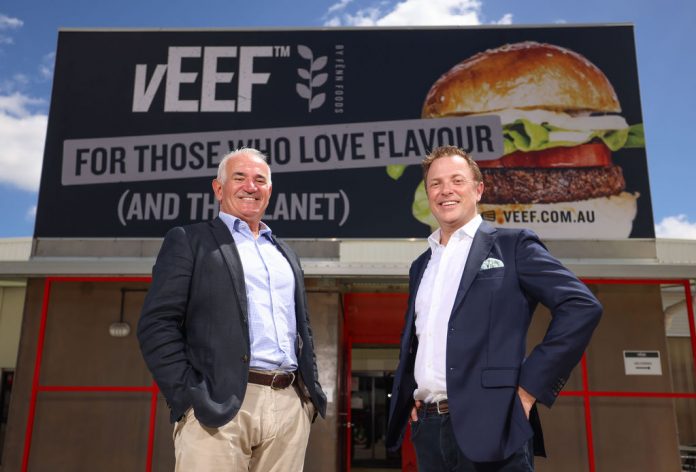 Plant-based meat company Fenn Foods has appointed Tony Rowlinson as CEO.
Mr Rowlinson has a proven history in multinationals as well as high-growth start-ups. He has held senior executive roles in Australia, the UK and South Africa, including the Coca Cola Company, SCA/Carter Holt Harvey and Simplot.
Notably, during Mr Rowlinson's time at Simplot, he was responsible for the establishment of the Meals Centre of Excellence for both chilled and frozen ready meals for brands such as Leggo's, Edgell, Lean Cuisine, I&J and Birdseye.
Fenn Foods Executive Chairman Nicholas Simms says Mr Rowlinson is a dynamic leader, who has earned an outstanding reputation for creating strong company cultures and building effective teams.
"Tony has a proven record in growing profitable businesses through sound direction, the implementation of 'best in class' manufacturing processes, marketing excellence and international expansion," he says.
"We are delighted he has joined the Fenn Foods team, as we continue on our journey of rapid growth, driven by increased demand for our plant-based products.
"With extensive experience in the FMCG sector, Tony has contributed to the success of ready meals in the region and his expertise will drive our expansion into new categories in Australia and beyond."
Mr Rowlinson says the plant-based foods market in Australia is in its infancy and, based on global trends, it will be a billion-dollar market in the very near future.
"There are tremendous growth opportunities in delivering ongoing innovation and I am excited at the prospect of building on Fenn Foods culinary reputation in establishing the company as a leading player in this market," he says.
"I look forward to continuing to deliver on the company's promise of producing premium restaurant quality healthy plant-based foods that taste great and are good for you."
Earlier this month, Fenn Foods announced that it had secured investment from fund manager Bombora Investment Management.