Thanks for checking out Open Doors, the Doorsteps interview series where local business owners invite us in for a look at their lives, their work, and the cities they call home.
We recently sat down with Jared Olkin, founder of Atlanta's Revolution Gelato, to get the scoop on the family business, planting roots in Atlanta, and one experimental ingredient that maybe should have stayed in the cupboard.
Doorsteps: Where does the Revolution Gelato story begin?
Jared Olkin: I grew up in a very food oriented family, and an ice cream oriented family in particular. My mom had homemade ice cream store in Chapel HIll, North Carolina which closed around 2003 or 2004. So I grew up with that–I grew up with homemade ice cream and just really fell in love with it.
DS: So this has kinda been the plan all along?
JO: Pretty much. In college it all really started to come together. I'd developed a real love of cooking, and even ran an underground supper series with a friend of mine; we served a five-course, gourmet meal to friends in my living room. Around that same time, I'd been reading a lot of books that were coming out, notably Michael Pollan's In Defense of Food–that was very influential for me. I just started thinking a lot more about what I was eating beyond simply "does it taste good?" I began thinking in terms of, "what is it doing to my body, and to the planet?" That's when I started moving toward a less refined and more plant-based diet, and eventually arrived at what I like to call "the great dilemma."
DS: And what was this "great dilemma?"
JO: Basically that I could find really good ice cream on the market, and I could find plant-based ice cream on the market, but I couldn't find those two things in the same package.
DS: So you figured you'd to try and do it yourself?
JO: Yeah, I started making it myself at home at first to fit this personal need, but I very quickly became obsessed and soon I was making it pretty much every day. Eventually I realized I had on my hands something that was far, far better than anything that was on the market, and even better than a lot of the dairy options that were out on the market.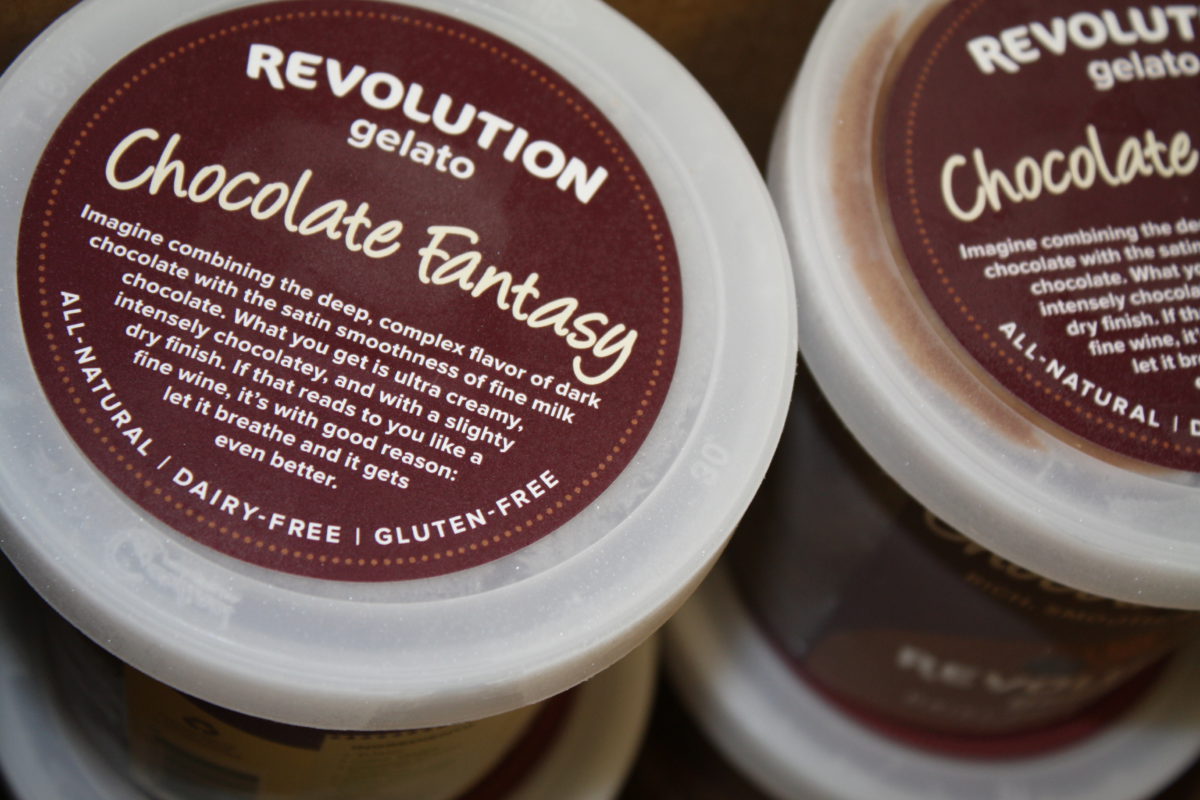 DS: Okay and all of this is going on while you're in college, right? Around 2010?
JO: That's correct.
DS: So how'd you end up in Atlanta?
JO: I took a job in consulting down here after college. The plan was to work for a few years, save up some money, and then launch.
DS: And how long did that take?
JO: About three years.
DS: Has Atlanta been a good place to grow your business?
JO: In some ways it's kind of an ideal place; It has a lot of what you're looking for in terms of size, audience, infrastructure, and transportation without having quite the same competitiveness as, say, New York City where new food startups are a dime a dozen. It's a good place to pilot a product, create a following, and then grow from there. The second thing that's really important which is so often overlooked is cost of living. As a startup you don't typically have much or any income–and often even negative income–so the lower your cost of living the longer you have to grow your business.
DS: Tell me a little about the Atlanta Underground Market.
DS: It's a monthly pop-up designed for anyone from enthusiastic home cooks to aspiring food professionals, where they can set up for three hours and have people come through and try their food.
DS: What role did it have in Revolution Gelato's early growth?
JO: It was great. It was an easy, cheap way for me to get out and get my product in front of people and get direct feedback and start to build awareness. People can go and discover new foods they couldn't find anywhere else because there literally is no other place to find them. It was so important for us, as a new company, to have that feedback loop that you can only get by putting your product in front of real people and seeing what they think.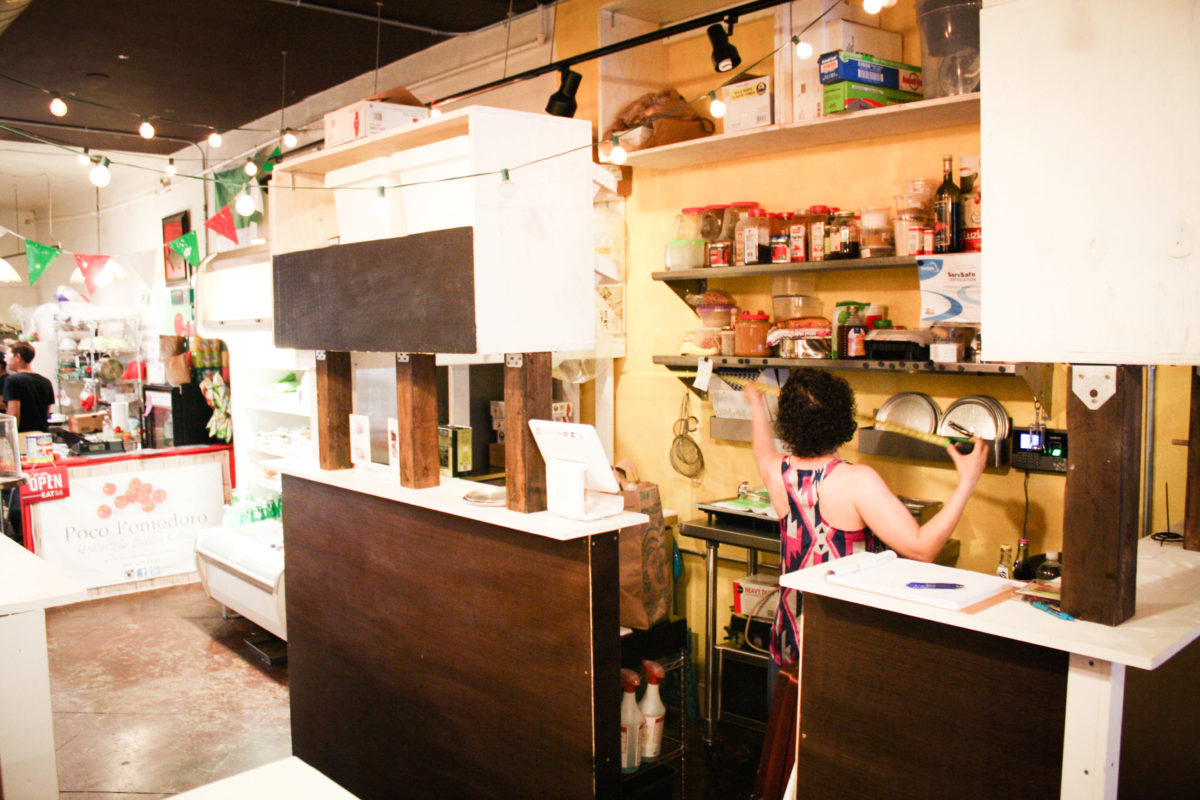 DS: How has Revolution Gelato changed since those early days?
JO: Well, we felt like we had a great first product back in 2011. But since then we've gone through about three major revisions to our recipe, each resulting in significant improvements.
DS: What's that process like? Honing and refining your recipe until you're satisfied?
JO: A lot of trial and error. There's really no other way to do it. Even today, very little information exists about creating plant-based ice cream/gelato recipes, compared to what we know about dairy. I read everything I could find but at the end it has to be trial and error because there's only so much you can extrapolate from what we know about dairy recipes. I can't even count how many batches I've made for any given flavor–it's just a slow process toward perfection.
DS: Any flavor disasters from your trial and error in the test kitchen?
JO: Haha. Yeah there have been a couple. One in particular involved experimenting with a little bit of pea protein, which is a relatively hot new ingredient that's showing up in all kinds of food. It was being talked about as a great substitute for eggs, with all these great functions, and even some ice creams were using it. So I tried using a little bit of it in a batch and it just tasted terrible–chalky and you could taste this beany flavor that was just…bad.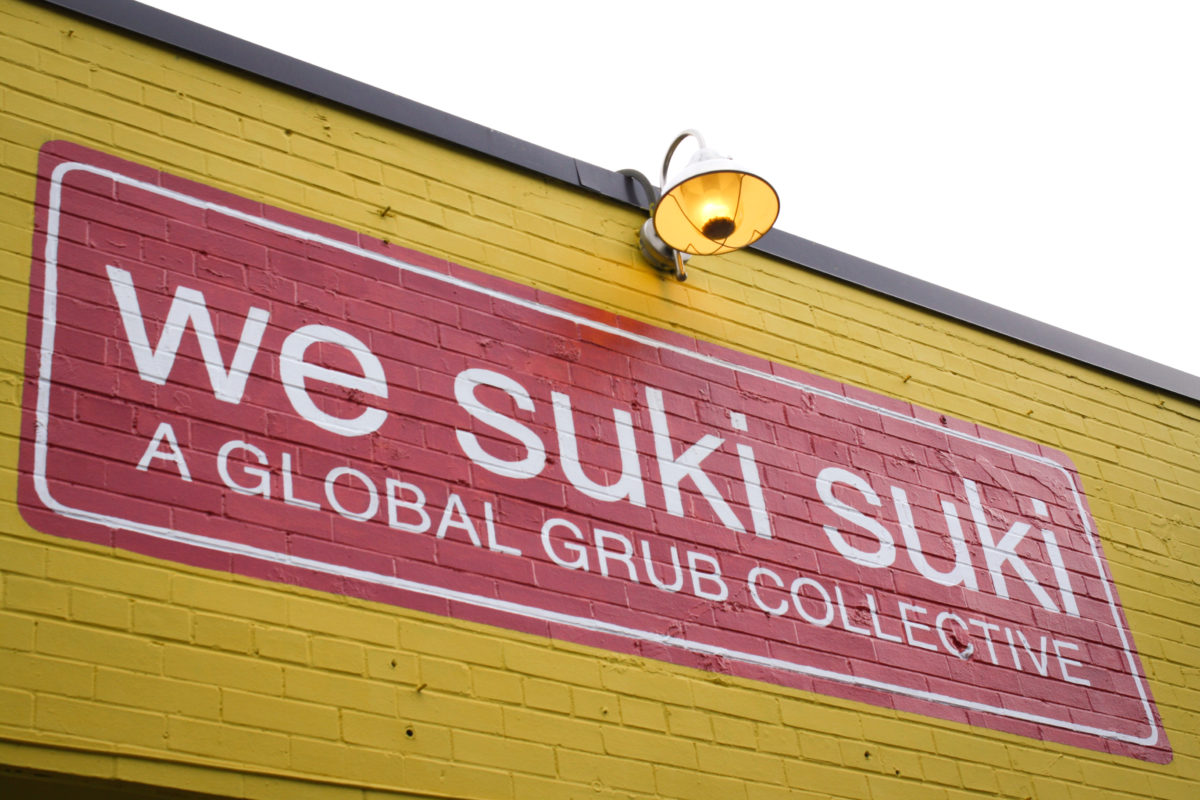 DS: What flavors are in the lineup now?
JO: There's four that we have out on the market, which is what we launched with: Cardamom Kiss, Nekkid Espresso, Orange Dream, and Triple Vanilla. And we have another three that we're getting ready to put into production hopefully by the end of the month.
DS: Can we get the scoop on the three new flavors?
JO: We don't have everything finalized yet but we do know it's going to be a chocolate, a mango, and a caramel flavor.
DS: Where's homebase for Revolution Gelato?
JO: We still do test batches here in my home kitchen here in Virginia-Highland but I'm actually moving soon to East Atlanta Village.
DS: What drew you to those neighborhoods in particular?
JO: Walkability is huge for me. Especially coming from Boston where you could walk, bike, or take public transportation to get anywhere I wanted to go. So when I came here I wanted a place where I could walk to things, to see people around, and just walk out my door and go do something. That's one of the things I absolutely love about this location. I can get everything that I need within walking distance of where I live right now: restaurants, bars, grocery stores, pharmacy, library, parks–literally everything I could need.
DS: And East Atlanta Village?
JO: For one thing I was looking for a little more space. Right now I'm in a condo, but I wanted a house. On top of that, East Atlanta's a neighborhood I find myself in a lot. It has walkability. It has places I like to go to. It has a nice community, and it's still pretty accessible.
Check out the Doorsteps guide to Atlanta's most walkable neighborhoods.
DS: What does the future hold for Revolution Gelato?
JO: Our goal is to become a national brand. A big part of the reason why we're doing this it to help make a difference. We're providing a product that people need–not just in Atlanta but all across the country. So growing our presence and our availability and the amount of the population we can reach is a high priority. In addition we plan to continue bringing out new flavors and new products as we grow.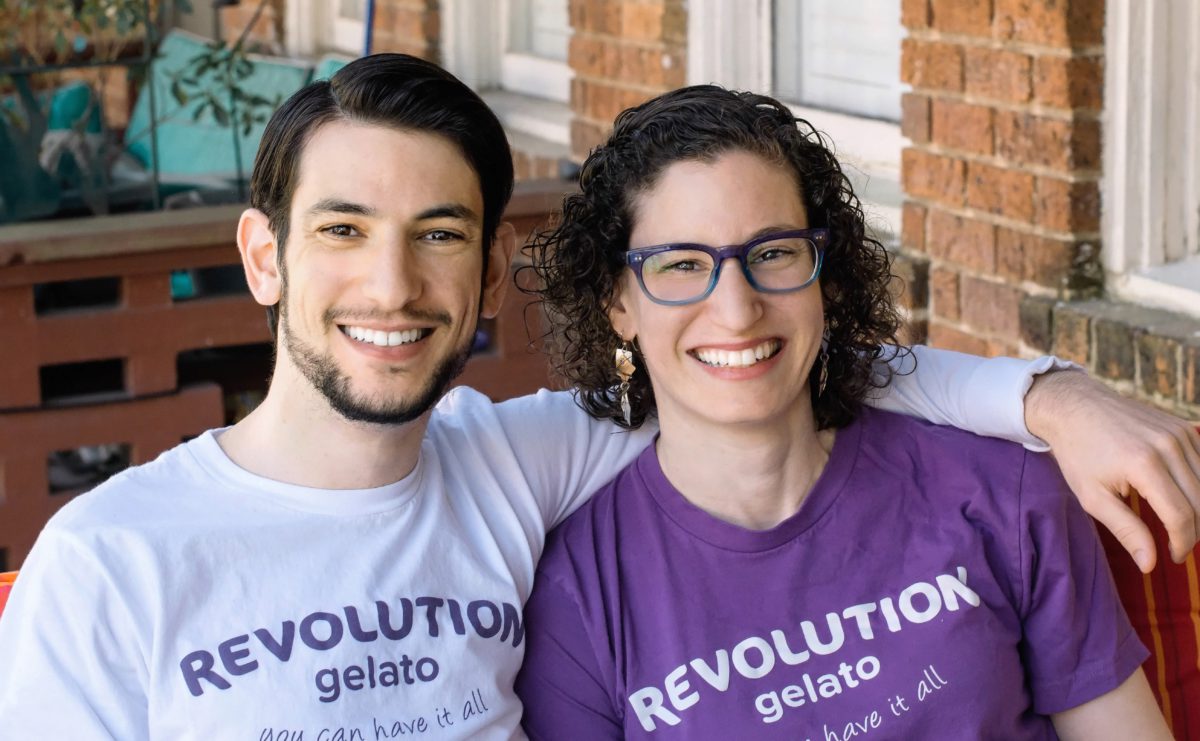 DS: Any chance Revolution Gelato might set up shop with its own brick-and-mortar presence?
JO: Funny you should ask! July 1st is the grand opening of our first-ever scoop shop at the Global Grub Collective in East Atlanta Village. It's like a mini food hall that gives space to a number of local vendors. We're really excited because it gives us an outlet for connecting directly with consumers on a regular basis. Once we get settled in we're hoping it can operate as an ongoing flavor lab.
DS: Very cool. Got your wrist muscles to get back in scooping shape?
JO: Haha. We actually do a few events and catering opportunities that require me to scoop, so I'm not that out of practice. It's like riding a bike. You never really forget how.
Revolution Gelato's deliciously creamy plant-based gelato can be found at retailers and restaurants across Atlanta by the scoop, pint, or single serve. Visit RevolutionGelato.com for a complete list of places that carry their products. And visit Revolution Gelato in person at the Global Grub Collective in East Atlanta.