Looking for free gelato? Revolution Gelato, the award-winning line of plant-based gelato pints and mini gelato pies, has arrived in New York City!
As part of the local launch, Revolution Gelato has opened a city-wide scavenger hunt, called Capture the Pint. If you're the first to see their organic pints or mini gelato pies in any NYC location, buy it and the brand will reimburse your purchase.
How did this come about? "We were told by one of our new distributors that they sold our gelato into over 100 locations around NYC — but they wouldn't say which ones," says Jared Olkin, founder.
"So we thought who better than to activate our loyal fanbase to hunt down these locations with us, and Capture the Pint was born. The true winners in this game are hungry New Yorkers – who doesn't want a free pint of gelato?"
Revolution Gelato needs YOUR help to Capture the Pint. Where are they? They could be bodegas, grocery stores. You name it! Some are on the company's store locator but most are not.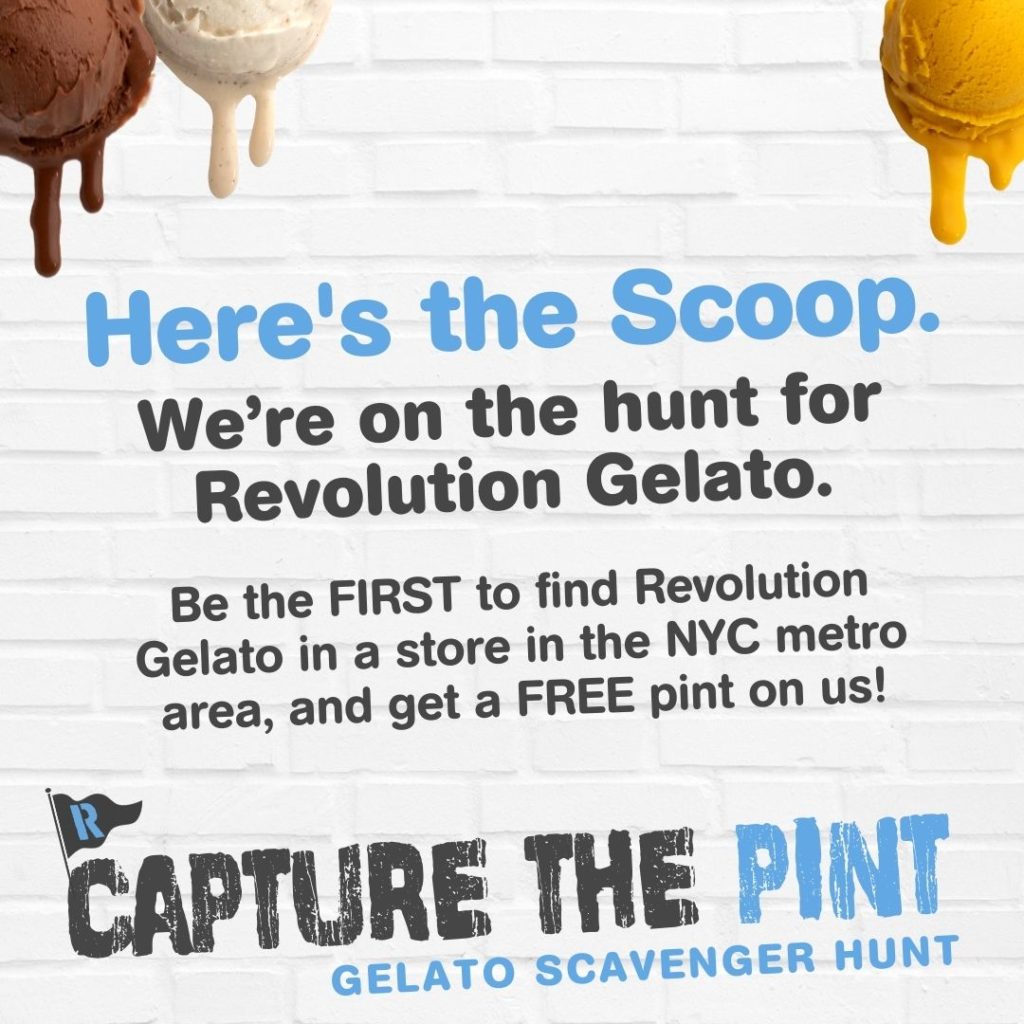 HOW TO PLAY
How do you ensure you're one of the lucky Revolution Gelato finders? Follow these simple steps to your free pint or pie:
Step 1: Find a grocery store or bodega in NYC that sells Revolution Gelato.
Step 2: Check Revolution Gelato's #CaptureThePint Instagram story highlight to see if that location has already been found. If it hasn't been posted on their story, it's fair game!
Step 3: Buy any Revolution Gelato pint (or pie) there and message Revolution Gelato (on Instagram @revgelato) with the receipt.
Step 4: Revolution Gelato will send you a reimbursement!
Step 5: Enjoy your FREE creamy, plant-based gelato.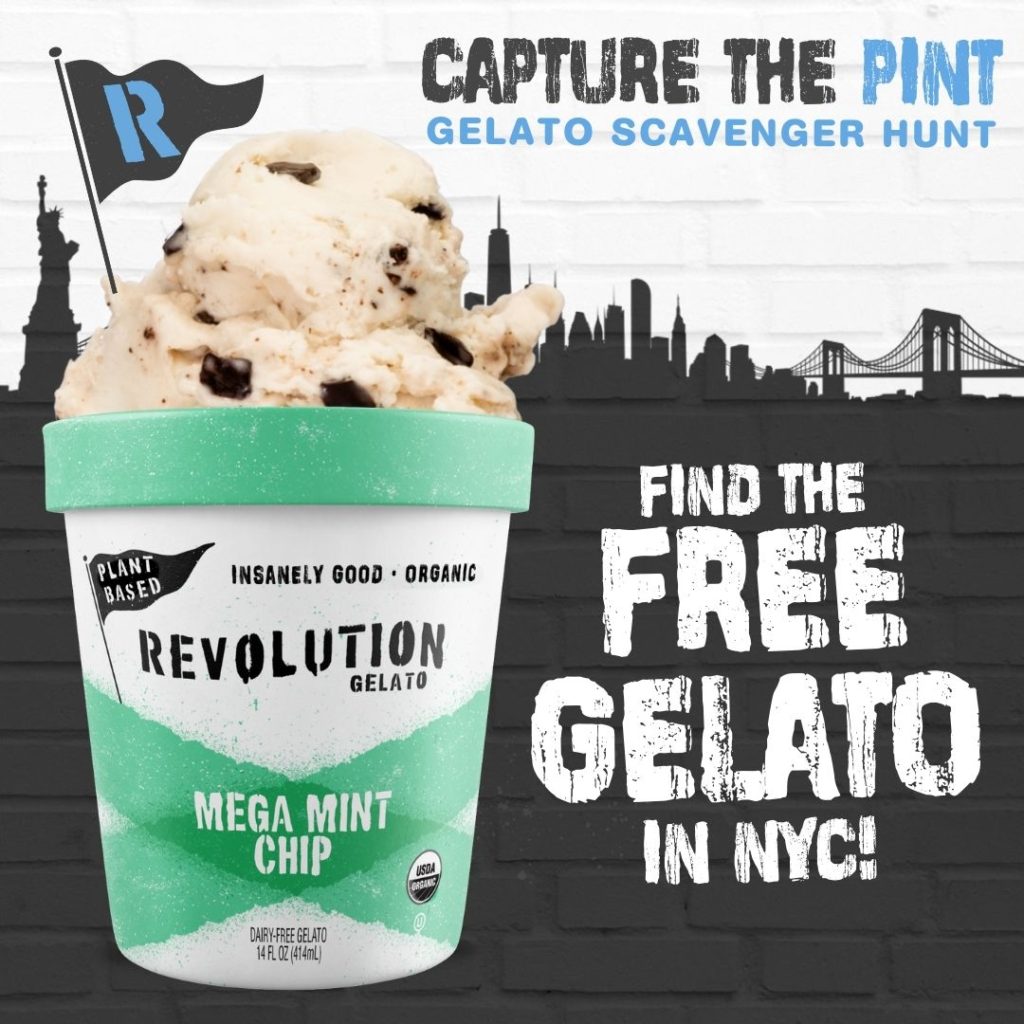 A DAIRY-FREE REVOLUTION
Founder Jared Olkin's passion for ice cream was passed down through generations of his family. His great-grandfather served ice cream in his general store in New York City, his mom had a scoop shop in his hometown of Chapel Hill, and delicious homemade ice cream was a daily part of his childhood. When Jared went vegan, he quickly discovered that none of the dairy-free ice creams on the market compared to the dairy-based ice creams found in stores, let alone the homemade ice cream he was used to. From this dilemma, Revolution Gelato was born.
It wasn't easy, but Jared's determination to create delicious dairy-free ice cream was a success. With his gelato, Jared proved that dairy-free ice cream can taste just as good, if not better, than traditional dairy-based ice cream. In fact, Revolution Gelato has beat traditional dairy ice cream in taste competitions, including winning the NEXTY Award for Best New Dessert in 2020 and Best Dairy from Flavor of Georgia 2016-2017.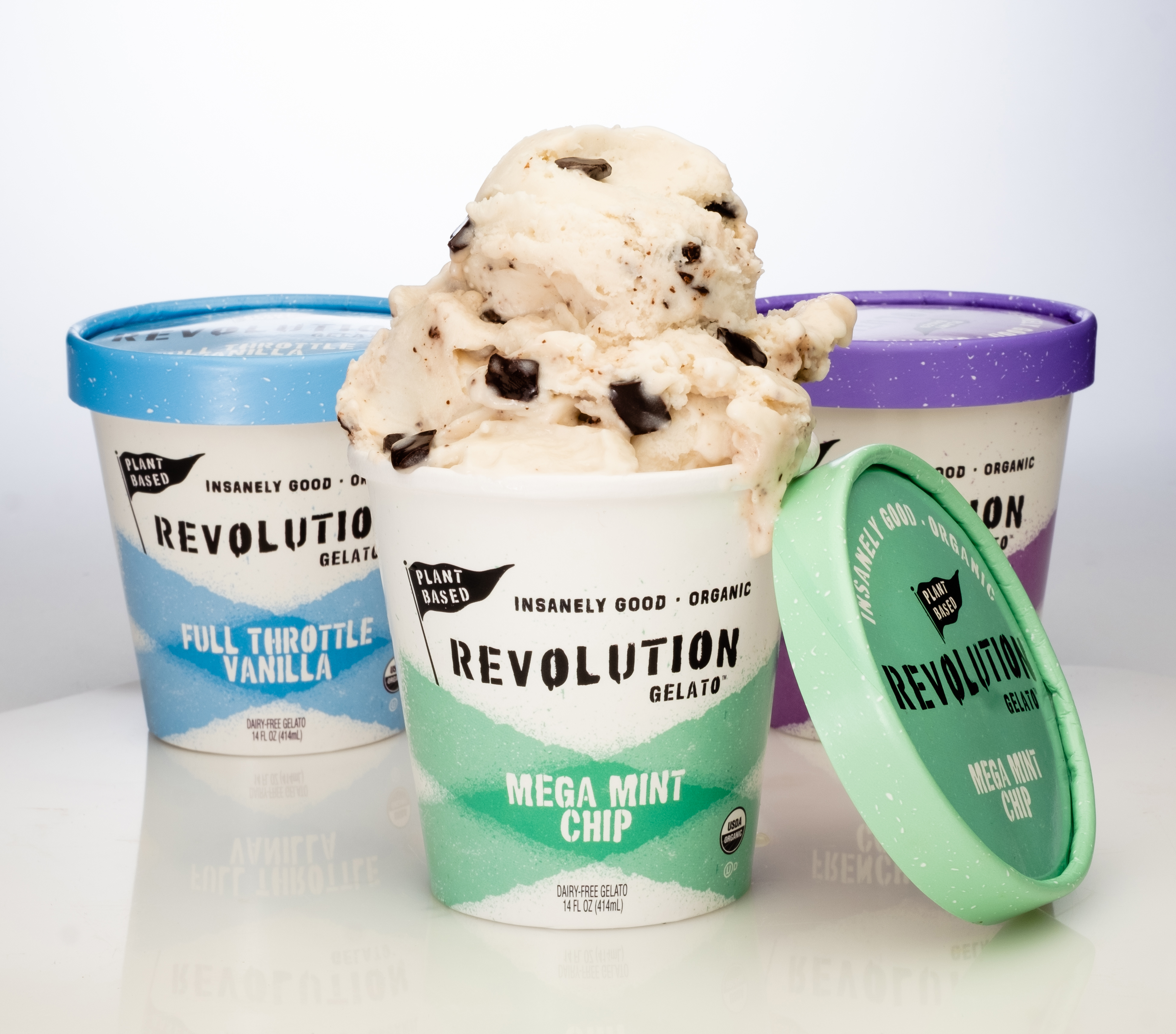 GIVE DAIRY-FREE GELATO A GO
With the expansion into New York City, Revolution Gelato is available for more people looking to enjoy creamy, plant-based gelato made from clean, simple, high-quality ingredients. Those wanting to join the hunt for Revolution Gelato in NYC have until October 31, 2021 to submit their finds.
While Capture the Pint is based in the NYC metro area, gelato lovers located elsewhere in the United States can also enjoy their plant-based gelato by purchasing from select retailers or online at www.revolutiongelato.com.