NEW YORK – The founders behind food and agriculture investor Big Idea Ventures LLC are seeking to address some of the world's most pressing problems — hunger, climate change, pollution and more. They are seeking to support entrepreneurs whose ideas may contribute to addressing some of the world's most pressing challenges or bring disruption to staid categories.
"When Andrew Ive founded Big Idea Ventures he discussed tackling those big challenges and we have to find the mechanisms to do it," said Tom Mastrobuoni, chief investment officer. "All the large food companies have made admirable goal statements about plastics, water and greenhouse gas emissions. But this is an issue that goes beyond sustainability.
"Hunger is an ongoing challenge. We still have food deserts in urban areas. We already produce enough calories to feed everyone. We're failing by not delivering. We need big ideas, but this is not as complicated as traveling to Mars. We are taking on those challenges that have been with us for a long time."
With offices in New York and Singapore, the company currently has two investment funds and two accelerator programs. Big Idea's New Protein Fund totals $50 million and invests in early-stage plant-based and cell-based startups as well as the ingredients and technologies that support such businesses.
Big Idea's Generation Food Fund is raising $250 million under management and targets technologies and companies that will transform the global food system by reducing plastics, water, waste and carbon emissions throughout the supply chain.
Prior to joining Big Idea Ventures, Mr. Mastrobuoni was chief financial officer for Tyson Ventures, the corporate venture capital arm of Tyson Foods, Inc. While working for Tyson Foods, he led investments in Beyond Meat, Clear Labs, Future Meat Technologies, Memphis Meats, MycoTechnology and New Wave Foods.
"We want to flip the paradigm," Mr. Mastrobuoni said. "Our job is to find entrepreneurs and solutions to the problems the industry faces. For example, we understand packaging is a challenge. We also know the recycling system we have doesn't work. So, let's find materials, no matter what they are, that will break down."
Big Idea's first investment under its Generation Food platform was in New Wave Foods, Stamford, Conn., the manufacturer of plant-based shellfish. This investment was made in partnership with Zandbergen World's Finest Meat and was part of New Wave Foods' Series A round of $18 million that was headed by NEA, a global venture capital firm.
"We are set to disrupt the $9 billion shrimp industry with the introduction of a healthier, more environmentally friendly and sustainable, plant-based shrimp product," said Mary McGovern, chief executive officer of New Wave Foods. "Raising $18 million through this Series A enables us to aggressively enter the market, establish New Wave Foods as a brand leader and expand our product offerings."
Mr. Mastrobuoni said the shrimp category is growing at two-times the rate of other seafood categories but has production issues.
"If people knew what shrimp farming overseas is like and what they are fed, most people would never it eat again," he said. "Plant-based seafood is interesting. This is an opportunity to bring a new option to market."
He added that the lack of competitors in the plant-based shrimp market made New Wave Foods attractive as well.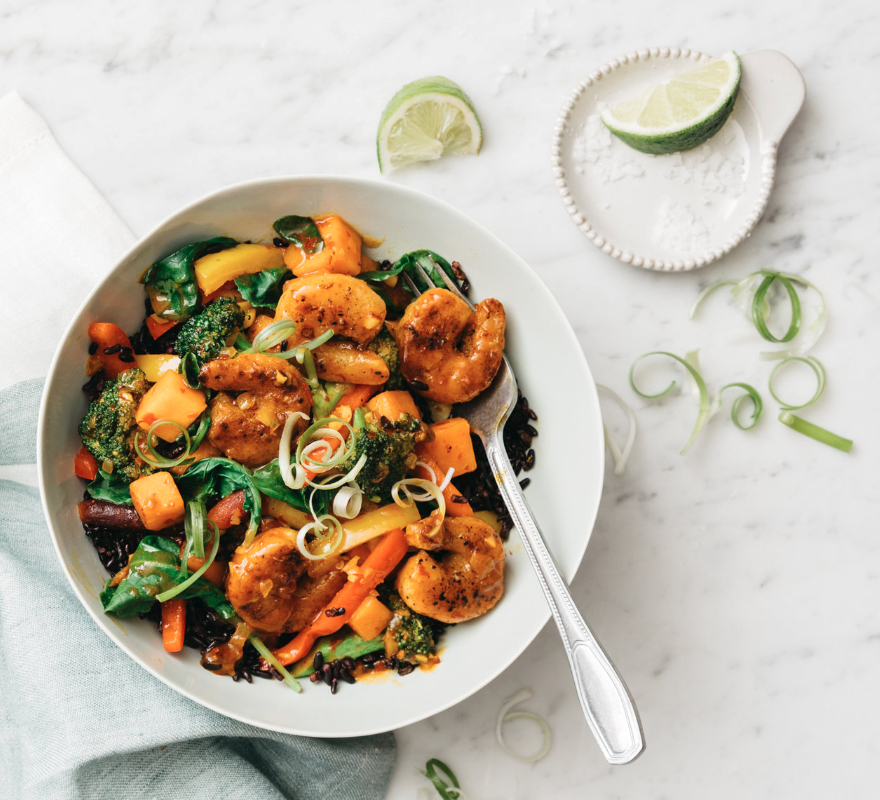 "There is a lot of activity in the ground meat and patty segments," Mr. Mastrobuoni said. "Shrimp is relatively uncrowded and interesting."
When asked about Big Idea's focus on plant-based and cell-based companies, Mr. Mastrobuoni said one word — "consumers."
"They are begging for options," he said. "When I give talks I tell people that if they want to understand the heart of the US consumer to look at the cereal aisle of any grocery store. US consumers want options."
The investment firm manages two accelerator classes each year from its offices in New York and Singapore. Over five months, Big Idea staff and mentors work with entrepreneurs to help them prepare for growth and scale. Startups that participated in the most recent New York cohort included Novel Farms, the maker of a marbled cultured meat product; Orbillion Bio, a cell-based meat manufacturer; MeliBio, which uses microbiology to grow sustainable honey; Biftek.co, the maker of a cell-based meat media that replaces fetal-bovine serum; and Yoconut, a dairy alternative innovator.
Mr. Mastrobuoni said venture capital investing in food and the systems that support the industry has been a challenge since COVID-19 began.
"For starters, there are no conferences," he said. "This is something that requires a personal relationship. It's a sign of respect to go to an investor's office and present yourself. That's been missing since March 13.
"We're also at a point where we're trying to figure out if COVID is a long-term issue. The vaccine data says it may be with us for a while, or it could be a temporal anomaly. There's a lot of uncertainty about what's happening at the moment.