Chicago startup Aqua Cultured Foods is using microbial fermentation to create fish-free calamari that mimics its seafood counterpart in taste, texture, and nutrition.
hicago-based startup Aqua Cultured Foods has nailed the taste, texture, and nutrition of calamari without any use of animal products. The startup used the power of microbial fermentation to develop sushi-grade calamari from mycoprotein. Aqua Cultured Foods focuses on creating whole cuts of fish-free products, a differentiation factor to other many companies that have successfully created ground seafood alternatives. The startup worked with its culinary advisor, chef Johnny Carino, who helped develop the formula for its calamari so that it could be breaded and fried just like its animal-based counterpart.
"As you bite in, you get an immediate crunch note that combines with the realistic, slightly chewy texture of the calamari," Carino said in a statement. "It looks and acts like calamari. There was no learning curve as you'd expect with a completely new product or ingredient."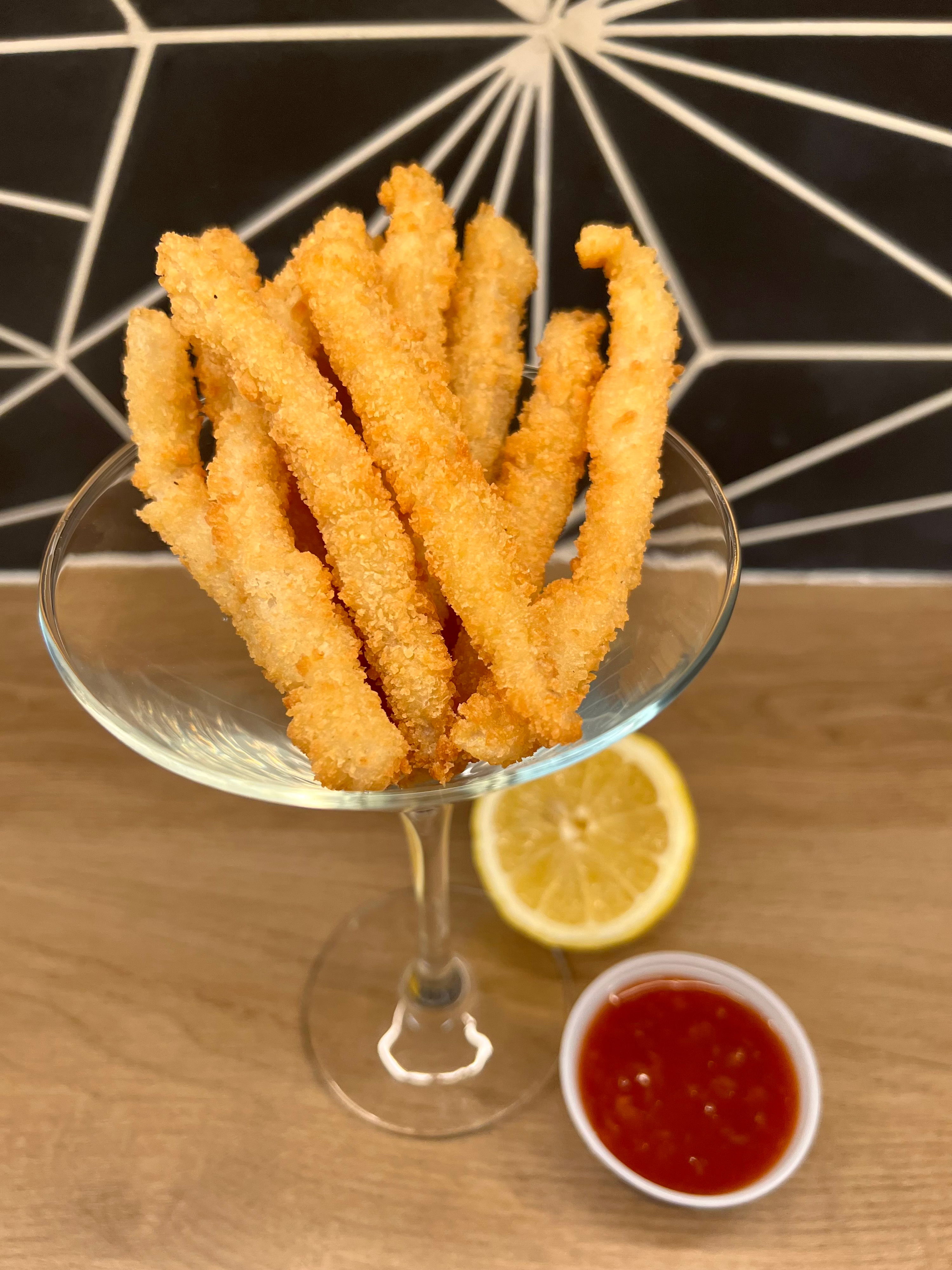 Aqua Cultured Foods
Aqua Cultured Foods is using microbial fermentation to develop additional products to tap into the growing alternative seafood industry and expects to bring shrimp, scallops, and filets of animal-free tuna and whitefish to market. The startup was able to bring its fish-free calamari to market ahead of schedule and aims to make it available to the public through its strategic partners later this year.
"We're moving on an accelerated timeline from the research and development stage to commercialization, and now our focus will be scale-up, strategic alliances, and go-to-market partners such as restaurant chains," Aqua Cultured Foods CEO Anne Palermo said in a statement. "Hitting this milestone ahead of schedule is an achievement for the alt-seafood and alt-protein sectors, as well as for us as a company."
Fish-free seafood makes a splash
The environmentally damaging industrial fishing industry is wrought with issues that range from human rights abuses to animal cruelty and beyond, all repositioned back into the spotlight by 2020 documentary Seaspiracy. An alternative seafood industry is emerging to provide a solution to these issues and is gaining momentum. In the first half of 2021, the alternative seafood industry gained a record $116 million in investment capital, surpassing the $90 million total of 2020.
In addition to Aqua Cultured Foods' precision fermentation approach, other companies are working with different inputs and processes to develop fish-free alternatives that are just like the real thing. In the plant-based seafood sector, the biggest player is Gathered Foods, maker of vegan seafood brand Good Catch Foods. The brand was founded by chef brothers Chad and Derek Sarno and offers a variety of plant-based seafood products such as crab cakes, breaded filets, and tuna pouches, all made from a proprietary blend of legumes.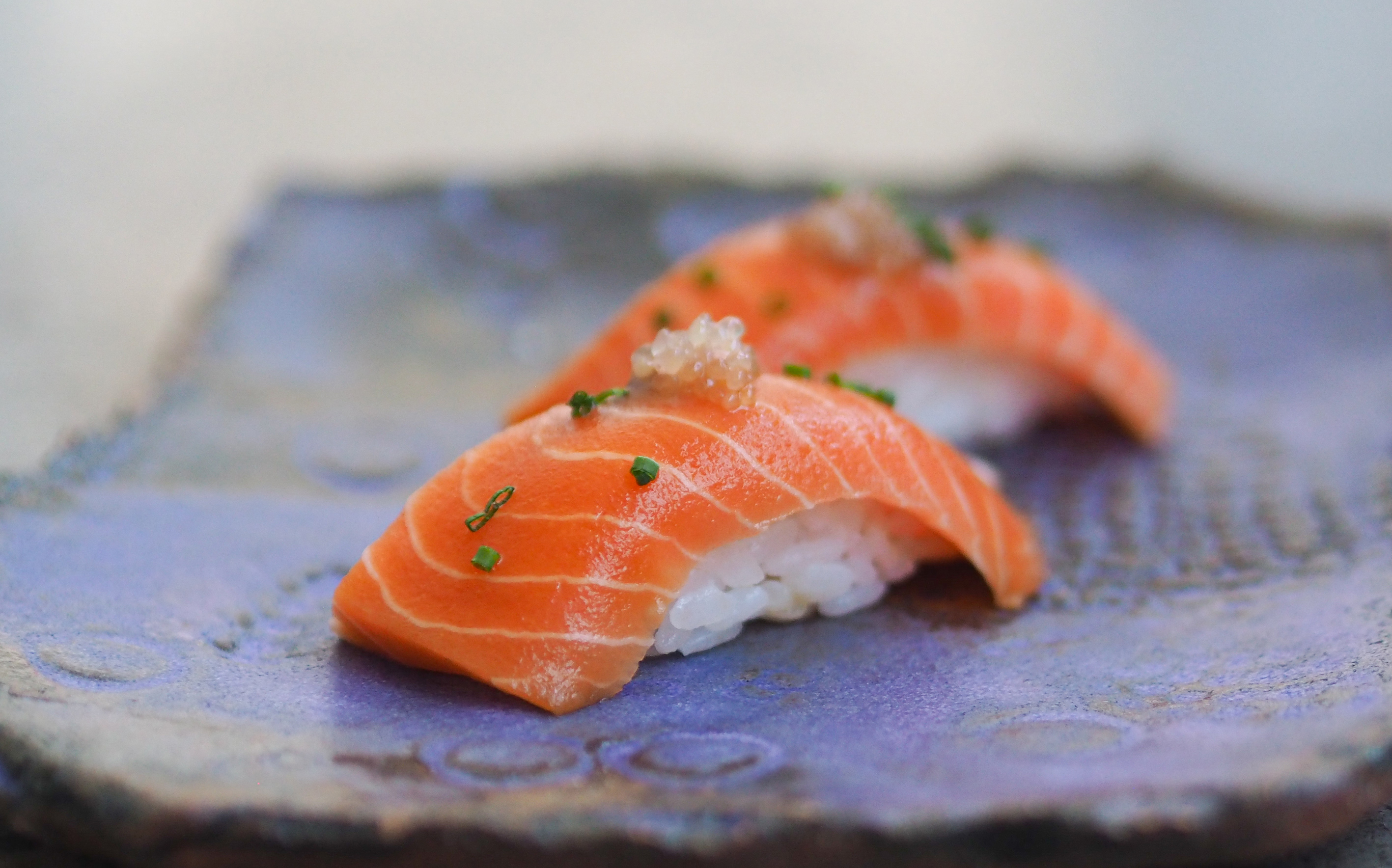 Wild Type
Cellular aquaculture startups are also working to disrupt the industrial fishing industry with a different approach that relies on a small amount of fish cells that are grown in a bioreactor into real fish meat. Players in this field include San Diego-based BlueNalu and San Francisco startup Wild Type.
Earlier this year, UPSIDE Foods—a cultured meat company that focuses on growing poultry meat—acquired Cultured Decadence, a Midwest-based startup that grows shellfish in a laboratory setting. Together, the two startups will tackle the commercialization of slaughter-free land and sea animal meat. All of these developments are readying to debut to the public, pending regulatory approval of cultured meat in the United States.