Continuing a slew of China news such as Beyond Meat's debut into Starbucks in April, and May's news of Omnipork's launch of the first vegan spam, Zhenmeat announces its entrance into the market with pork tenderloin and crayfish products.
The company has been seeking $2M and, according to the SCMP, Big Idea Ventures has begun the investment with several hundred thousand US dollars, stating that this is BIV's first investment in China and Zhenmeat's first overseas funding.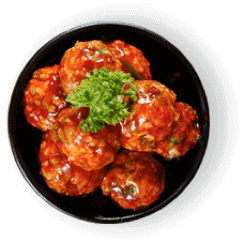 China is the largest consumer of pork globally and a major player with crayfish consumption but following a disastrous few years with animal borne diseases, the country is beginning to turn away from meat products.
Zhenmeats has created its pork tenderloin from pea and soy protein. When deep fried it has a crispy coating which comes from sweet potato starch. This product is predominantly aimed for hotpots and as such Zhenmeats has a deal already secured deals with Sichuan Hotpot restaurant chains.
The crayfish is made from seaweed and konjac extracts, which is a sort of root plant. It is being marketed at Chinese and Western restaurants in the region. The product has versatility so that it can also be used for crayfish noodles and crayfish burgers.
Zhenmeat founder and CEO, Vince Lu, told SCMP: "More Chinese consumers now want to pursue a balanced diet and reduce the consumption of meat. They want foods that can provide much protein, and plant fibre to boost their immunity. Our products, with lower calories, can make consumers feel full and give them extra nutrition. The entry into the China market by overseas players like Beyond Meat has piqued the interest of consumers in plant-based meat. BIV invested in us as they sense the big potential of the China market."